DISCLAIMER

In infinite space where we can find Gero Köllmann again, this website provides an anchorage. For this friend, designer, teacher, maker, admirer and darling of the world's women, for this largehearted man, a place has been reserved. For a few years he called himself Koellmann, the German o-Umlaut seemed too rinky-dinky for him. I mention this because he can also be found in the www under oe. Gero, now in the spring of 2006, has been dead for more than five years. Nevertheless unexpectedly, every now and then he appears before my eyes. He is there in unusual colour combinations, in non standard forms and in conversations about art in which there is total disagreement. I am quite sure that far away in the galaxy where he has found his place - "A place for artists only" - he has got his personal internet account and is observing there tender web efforts indulgently. But there again perhaps he can't because he's too busy preparing the coming intergalactic summer celebration.
On the following pages some of his works are shown. This is far from being a complete register, it is haphazard and imperfect. I dug for days and weeks in the slide mountain that he had left and tried to find images suitable for digitisation, and which showed the greatest variety of his work. There is no system at all, gaps are inevitable. This approach is in sympathy with Geros preferance for permanent chaos. Non the less of course all errors are my responsibility. Please email (info (at) d498 dot de) all references, comments, additions and criticisms.
Gero Köllman - biographic notes
Glass painter - Designer - Teacher
August 22, 1941 Saarbrücken - November 14, 2000 Hildesheim
He finished elementary school and after a brief period in the metal industry was apprenticed for three years (1957 – 1960) to stained glass artists in Saarbrücken, Brussels and Luxemburg. The glass painting assistant became a student of painting and design in Saarbrücken (Prof. Oskar Holweck), Krefeld and Seville/Spain. In 1963, at the age of 22 he ran a glass, mosaic and graphic studio in Saarbrücken. He worked as a free-lance artist for the rest of his life but always in combination with other diverse activities. Commuting between the Academy of Art in Kassel and his studio in Saarbrücken he succesfully completed a diploma in Art. When there was a lack of commissions he added a teacher's qualification for art educators at secondary schools to his portfolio - an option that he never used. Briefly in charge as head of consultation and design at the Chamber of Trade in Rhineland-Palatinate, in 1982 he became the dirctor for the study of glass painting at the "Akademie der Bildenden Künste" in Munich. By this time he had become a highly acclaimed glass painter and designer, had been awarded several prizes, and been a visiting lecturer in the USA, Australia, France and Colombia. He was known and appreciated as an expert, member of artists associations as well as local politician in The Saarbrücken City Council.
In Munich which was in his opinion an academic heaven for art education, the administration did not acknowledge his diploma acquired in Kassel. After many years of quarrels and disputes he left the Munich academy and worked for a time in Dortmund. In 1994 he was appointed professor of design at the University of Applied Sciences in Hildesheim (near Hannover). He died suddenly in November 2000 whilst in discussion with his students. His death, like his life was closely connected everyday events and in close proximity to other human beings. –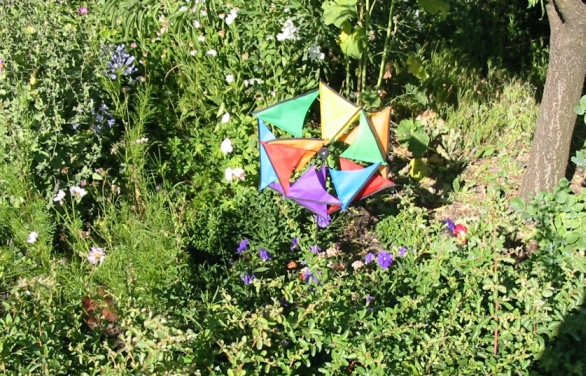 Translation: Johannes, The Acorn School, Nailsworth. Authors of this website: Dieter + Pascal Unbehaun using pinaaa.de of Robert Porth.